Just In Time Gourp partners with Huawei Sri Lanka on ICT Cooperation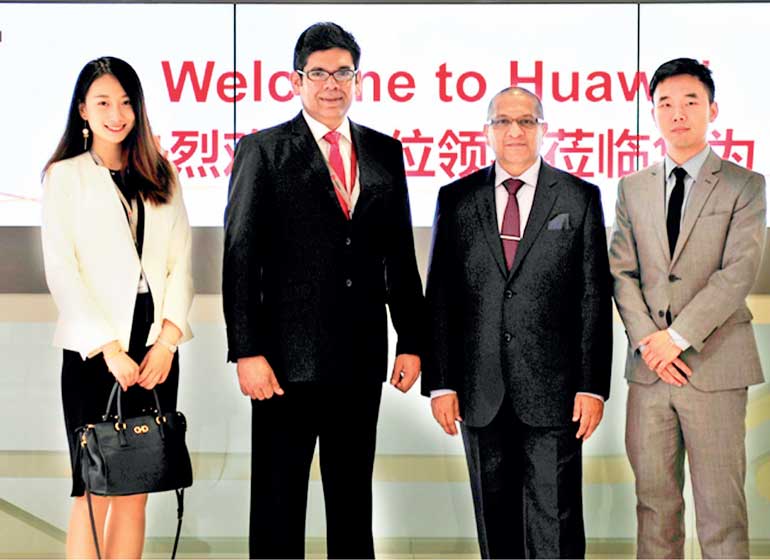 Just in Time Group (JIT), a wholly Sri Lankan-owned flagship ICT systems Integration Company, steps into partnership with Huawei, a leading ICT provider across enterprise, consumer and carrier business segments in Sri Lanka as a strategic partner towards boosting the ICT landscape in Sri Lanka.
JIT and Huawei's strategic and inaugural partnership is committed to enabling the future of building a Better connected Sri Lanka and confident about the Sri Lankan market. The synergy of this partnership will provide many benefits to the business landscape of Sri Lanka, and is committed to support and deliver towards the vision set by the Ministry of Telecommunication and Digital Infrastructure of a digitally-empowered nation. To activate this mission, the JIT partnership with Huawei will be focussed on implementing ICT solutions.
"At JIT we are all about technology, talent and transformation — believing in teamwork, tools, and smart thinking is what has made us successful and sustainable. JIT is proud of its progression and along with our strategic principals; we are committed to creating a brighter future for Sri Lanka – paving the way for further success. We are very optimistic and elated at this strategic union with a reputed technology giant like Huawei," shared Chrishan Mendis, Chief Operating Officer of JIT.
Shunli Wang CEO of Huawei Sri Lanka said: "We are indeed delighted to partner with JIT offering the very best innovative solutions in making Sri Lanka a digitally empowered nation."
Huawei is a leading global ICT solutions provider, focused on the carrier networks, enterprise, consumer, and cloud computing fields. Huawei products and solutions have been deployed in over 170 countries, serving more than one third of the world's population. Huawei began its operations in Sri Lanka in 2005. At present, Huawei works with Sri Lankan operators to provide network service for about 70% population in Sri Lanka. Huawei's smart phones are well welcomed by Sri Lanka consumers and is the fastest growing smartphone brand in the country.
JIT proudly stepped into their two decade metamorphosis in 2016, as their mammoth landmark in the e ICT landscape of Sri Lanka, as a leading ICT systems and solutions integrator to the country. This two decade success with our longstanding customers, strategic principals and committed employees have been the catalyst for JIT's success and bringing many landmark projects with cutting edge technology to the country and making Sri Lanka's mark in the global ICT map. JIT's key strengths are focused on systems integration, software solutions, network and infrastructure, hardware, mobility, outsourcing IT professionals, professional services, information security services, maintenance and support services, etc.
JIT and Huawei collectively, fully support the vision of the Sri Lankan Government, for a holistic and empowered Digital Sri Lanka.